Monitoring the pitch for injuries can be extremely difficult, even for the best sports medicine doctor or physiotherapist.
On-pitch action can be fast and furious! Often the ball will be at a different part of the pitch within seconds from a potential injury scenario. It is impossible to see two places at once.

It is vitally important that a player is removed from the pitch as soon as a concussion occurs. The initial symptoms of a concussion can be short-lived and even today, some players may be reluctant to leave the pitch and often down-play the extent of their injury.

The stakes of missing a concussion are even higher in professional sport. Spectators and media alike, have instant access to super-slow motion replays of injuries and are often aware of these events before the side-line medics.
To counter this, some professional sports have been using video technology to review any potential impacts which may have led to a concussion. These include rugby union, rugby league, American football, Australian rules football, baseball, cricket and ice hockey.
In a recent study published in the
British Journal of Sports Medicine
, medical personnel from each of these sports got together to discuss what video signs they used to recognise if a concussion has taken place. They reached a consensus on six common signs that normally indicate that a player has had a concussion and should necessitate an immediate and permanent removal from the field of play for assessment.
These six video signs of concussion are as follows: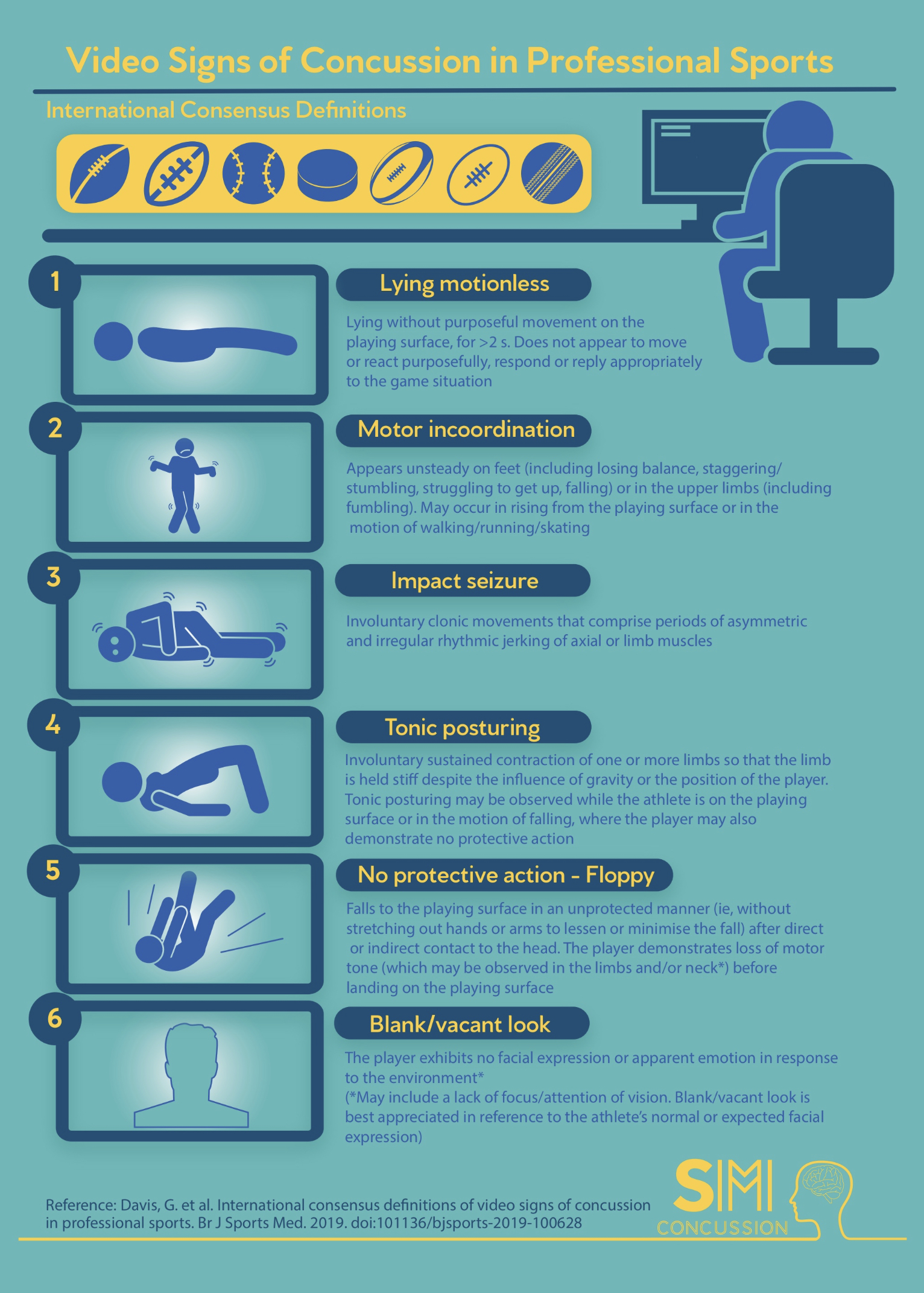 Does this matter if we not medical professionals and have no access to video review during a match?

The six signs agreed on this consensus paper are also signs that each of us will observe in our players, if we are a parent, coach, doctor, physio, or even just spectating. We will often see players presenting with some of these signs after an impact which should immediately make us think of concussion.

So next time you are at the side of a sports pitch, look out for some of these signs after a heavy collision. Identifying them early is of vital importance to the player and ensure they get the best treatment possible.

Here is a summary graphic of each of these six signs.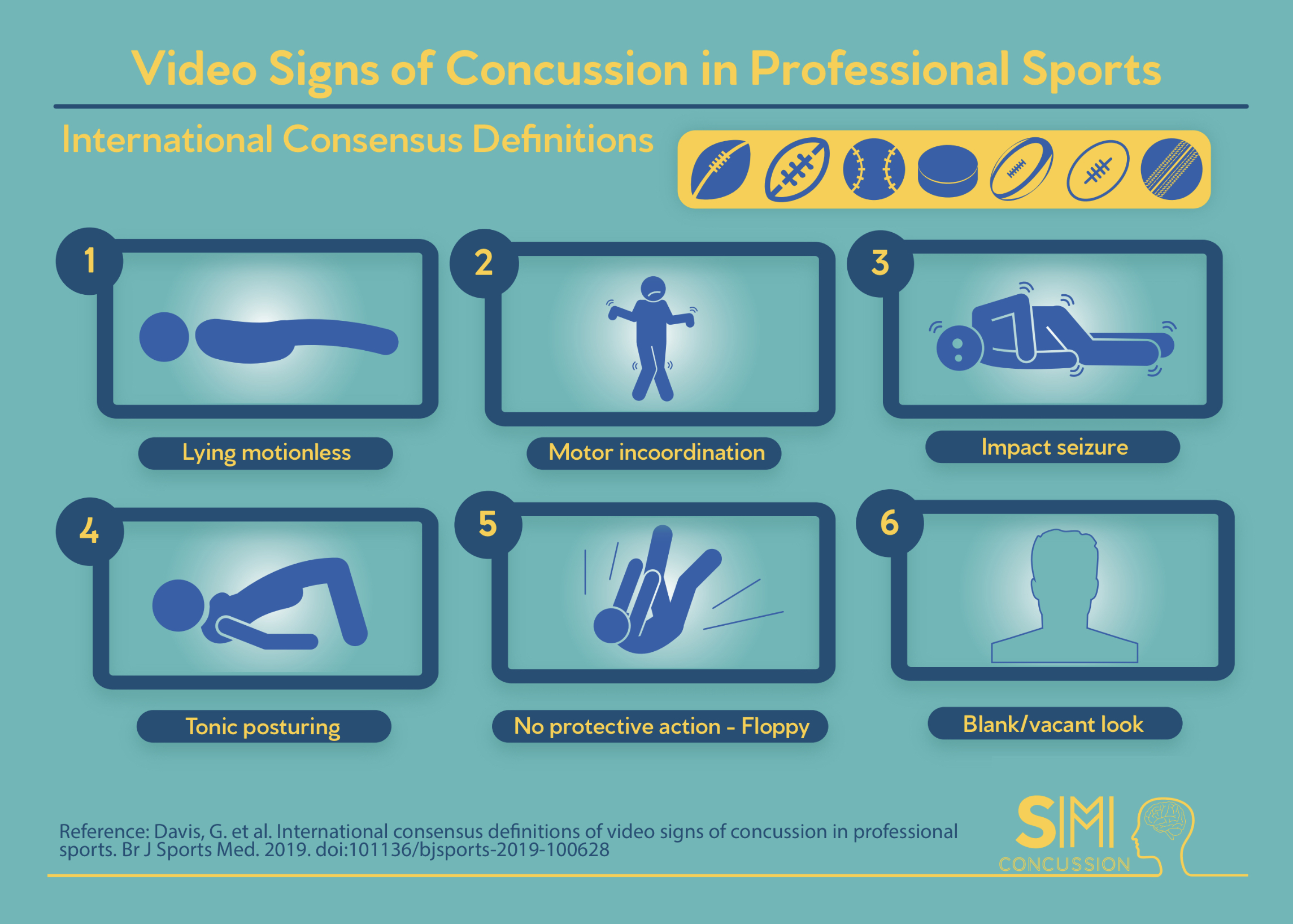 If you or somebody you know has had a concussion, are struggling with symptoms or do not know where to turn for help, we are happy to review them here at Sports Medicine NI. Please get in contact!!